We've moved! Come join us at
Watchdog Arena
, where you'll continue to find the same quality articles that expose waste, fraud and abuse as well as examine policy issues at all levels of government.
Please visit our new home and follow us on social media:
Facebook
&
Twitter
Come join us at Watchdog Arena!
Sign Up for Watchdog Updates!
Watchdog Wire interviewed journalists and documentary filmmakers Ann McElhinney, Phelim McAleer, and Magdalena Segieda to discuss their latest project: Gosnell Movie. This film will tell the story of illegal late term abortionist, convicted murderer, and drug dealer Kermit Gosnell. The filmmakers are no stranger to controversy:
Why are you doing this film? It is drastically different from your previous projects?
Journalism is something someone somewhere doesn't want printed, according to George Orwell. Those are the stories we like to tell. That's what we've always done.
The last 3 documentaries focused on environmental stories, mining, global warming and fracking but in this case, we told the story the media weren't reporting.
When we heard about the Gosnell case, we thought, it's exactly what we do. Here is America's biggest serial killer and the mainstream media didn't want the story to get coverage.
Most Americans don't know who Kermit Gosnell is. We are going to change that. We are going to tell that story with a movie.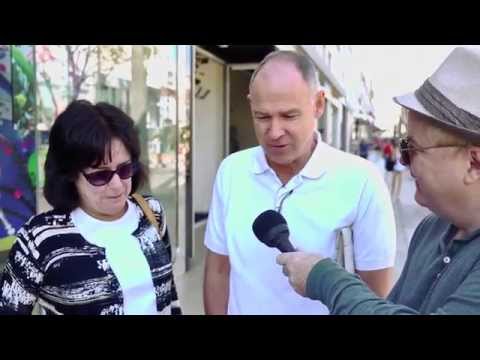 Why do you refer to Kermit Gosnell as a serial killer rather than just an abortion doctor?
Gosnell is serving multiple life sentences for what he routinely did in his abortion clinic, murder of newborns by severing their spinal cords with scissors.
He did this everyday! Even as many as 10 times a day for over 30 years. He kept trophies, the severed feet of the babies. This is what serial killers do and the numbers add up to thousands. Before Gosnell, the Green River Killer is considered the most prolific serial killer he killed 45 women. Kermit Gosnell was much more prolific. ABC's Terry Moran called Gosnell America's  most "successful serial killer."
Why did the media prioritize Jodi Arias over Kermit Gosnell in air time and coverage?
Because with Arias it's a murder and she's a pretty girl. With Gosnell, its mostly because the MSM didn't want to shed any light on abortion.
What about other fascinations with murder cases?
United States television is dominated by murder stories: Law and Order, CSI, NCIS, Person of Interest, The Black List, Dexter, and movies about Ted Bundy, the Zodiac Killer, Grim Sleeper, etc.  This is why the virtual media blackout on Kermit Gosnell, is so wrong, so stark and such a travesty.
Many of the victims in this story are infants without identities. Does that make it difficult for people to relate to the victims and the story in general?
If anything it makes it easier. Everyone knows the joy babies bring to people's lives, everyone has seen an ultrasound, pictures of premature babies are not unfamiliar to most people. People can very easily relate to tiny babies, they have known them in their own lives. It's what makes the story so powerful and so affecting, that such barbaric violence was meted out on these most vulnerable human beings is deeply troubling.
How could the MSM have covered this story better? What advice do you have for them in this specific case and in future ones?
How about just showing up and reporting the news. This story deserved massive media attention. The next time the media need to be there. Do your job, tell, the story, report the news, it's what you are paid to do and it's the responsibility of journalists to do that  job. It's a great job but there are responsibilities.
The trio's previous work includes: 2013's FrackNation, a documentary on "the truth about fracking" and , in part, a response to Gasland, and 2009's  Not Evil Just Wrong, The true cost of Global Warming Hysteria.  Phelim and Ann collaborated in 2006's Mine Your Own Business. All three journalists now reside in California and are frequent guests and speakers about environmentalism hypocrisy as seen in their series of shorts from 2011:  Hypocrites showcasing James Cameron of Avatar fame, Robert Redford, and Prince Charles.
The filmmakers are using social media to promote the film on Facebook and Twitter. The planned TV film is being funded by Crowd Sourcing on IndieGogo.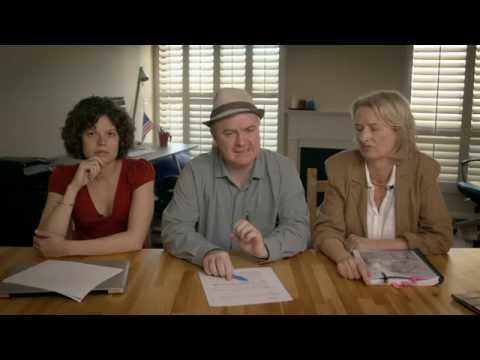 Editor's note:
Several Citizen Watchdogs have covered similar stories of dangerous doctors not fully reported. Check out some of the many articles from Michigan here  or here and here are some Texas pieces here also here,  .
Have a news story the traditional media is ignoring?  Is there a book or movie you'd like to review? Contact Watchdog  Wire by sending an email to info (at) watchdogwire.com. We focus on waste, fraud, abusive governmental overreach and corruption. If the media is not doing their job, join us in being a citizen journalist.
Categories:
Courts & Law
,
Government Transparency
,
Healthcare
,
Must Read
,
News
,
Policy
,
Politics
,
Promoted Video
,
Regulation
,
Video
,
Waste, Fraud and Abuse
Tags:
abortion
,
Ann McElhinney
,
death
,
Doctor
,
Gosnell
,
Gosnell Movie
,
Kermit Gosnell
,
Mass Murder
,
Murder
,
Phelim Macleer
,
poor
,
Serial Killer
RELATED ARTICLES
COMMENTS