We've moved! Come join us at
Watchdog Arena
, where you'll continue to find the same quality articles that expose waste, fraud and abuse as well as examine policy issues at all levels of government.
Please visit our new home and follow us on social media:
Facebook
&
Twitter
Sign up as a Citizen Journalist and get involved in Information Activism.
Sign Up for Watchdog Updates!
Maryland will join five other states in requiring gun buyers to be fingerprinted.  The Maryland House of Delegates approved Governor O'Malley's sweeping new gun control measure by a vote of 78-61.  In addition to fingerprinting, the law bans purchase of so called "assault weapons", bans magazine that hold more than 10 bullets, and restricts firearm purchases by the mentally ill.
The law also requires purchasers to comply with new training requirements and receive and ID card issued by the Maryland State Police, which must be renewed every 10 years.  The current wait for a gun license, according to the state police is 55 days.
The House bill and the Senate version will go to conference committee to reconcile differences.  Two provisions the House bill, not in the Senate version include a requirement for gun owners to report the loss or theft of a firearm within 72 days and prohibits anyone given probation before judgment for a violent crime from owning a gun.  However, according to the Washington Post, senators will sign off on the House version and send the bill to O'Malley for his signature, giving Maryland some of the strictest gun laws in the state.
The bill passed largely on partisan lines with most of the Democratic majority from Baltimore City, Prince George's, and Montgomery counties voting yes. Only 18 Democrats from rural areas joined all 43 House Republicans in voting against the bill.
The bill passed despite fierce public opposition, with thousands descending upon Annapolis to show their opposition and testify against the bill.
As reported Monday on Watchdog Wire, a joint House Committee, in a controversial re-vote stripped out an amendment that would have removed dimunition (good time credits) for criminals who commit violent crimes with firearms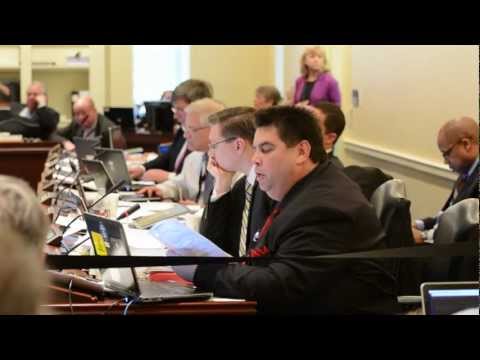 RELATED ARTICLES
COMMENTS