We've moved! Come join us at
Watchdog Arena
, where you'll continue to find the same quality articles that expose waste, fraud and abuse as well as examine policy issues at all levels of government.
Please visit our new home and follow us on social media:
Facebook
&
Twitter
Sign up as a Citizen Journalist and get involved in Information Activism.
Sign Up for Watchdog Updates!
Eric Knowles kicked of his Maryland Senate campaign with a speech kicking of his Campaign for Maryland Senate seat currently held by John C. Astle (D), on June 22, 2013. Eric Knowles fired up his supporters with his commitment to his constituents as he says, "I answer to my constituents first and foremost through the prism of the Constitution and then through the prism of Liberty". He goes on to say that he believes firmly in human rights as being the rights given to all human beings as a Natural Right granted by God as long as an individual is not violating those same rights of another.
Mr. Knowles also explained that when government is the arbiter and grantor of rights they must take away rights from one individual or group to grant more rights another individual or group. He believes that even a well-intentioned large central government tends to violate natural rights more than smaller government. These are just some of the reasons why Mr. Knowles favors a smaller government over a larger, centralized government. The video for the full content of his speech can be found here.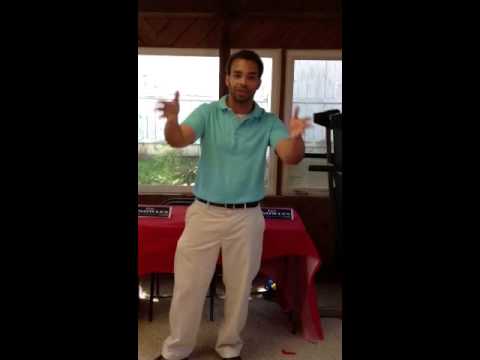 The incumbent for District 30 Maryland Senate seat, John Astle (D) is known as a moderate Democrat. Mr. Astle has been known to say that he is against tax increases and that the state should manage money more efficiently. However, Red Maryland points out that that Mr. Astle was one of "five Democrats voted against the tax increases on the Senate floor, which passed the chamber 24-20. All five publicly opposed the tax increases. Astle wrote to one constituent "I am not comfortable voting for any increase in taxes. The state needs to look at ways to better manage spending."
However, that was not the vote that counted. In fact, they could have stopped the tax increases cold by voting against cloture.
Instead the five, or Senate President, Mike Miller's "poodles" (as the Washington Times called them), voted to end the Republican filibuster—by one vote—thus paving the way for O'Malley's $1.4 billion tax increase. Astle, DeGrange, Dyson, Kramer, and Zirkin had hall passes to vote no on the final bill because Miller already had the votes to pass it without their support, thus giving them a patina of political cover." More coverage on the 2012 Special Session of the Maryland General Assembly can be found here in Mark Newgent's article on Red Maryland.
RELATED ARTICLES
COMMENTS