We've moved! Come join us at
Watchdog Arena
, where you'll continue to find the same quality articles that expose waste, fraud and abuse as well as examine policy issues at all levels of government.
Please visit our new home and follow us on social media:
Facebook
&
Twitter
Sign up as a Citizen Journalist and get involved in Information Activism.
Sign Up for Watchdog Updates!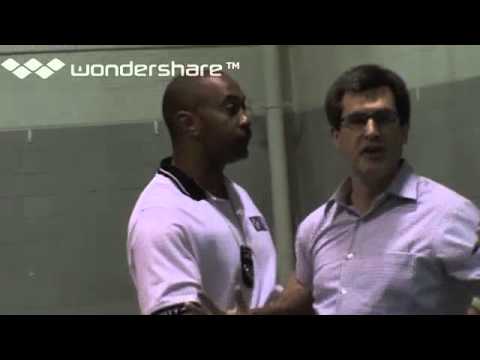 According to video first reported by Anne Miller of Examiner.com and a report in the Baltimore Sun, Robert Small, a parent from Ellicott City, was forcibly removed from, then arrested after a public forum at Ridge Ruxton School in Towson.
Baltimore County School Superintendent Dallas Dance and Maryland's state Superintendent Lillian Lowrey ran the forum.
Small began interrupting Dance, asking pointed questions about Common Core.  According to the Sun, the format of the forum prohibited the public from asking questions during the event, all questions were submitted to Dance and Lowrey prior to the presentation.
Small said, "I find out know my kids are being prepared for community college, you talk about colleges but you're not talking about which colleges, you're not preparing them for Harvard."  Small went on, "How is lowering America's educational standards to prepare kids for community college because that's what it's all about."
As Small was preparing to make his point an off duty Baltimore County police officer acting as a security guard approached Small loudly saying "Let's Go, Let's Go."  According to the Sun, the officer acted on the order of Dance's chief of staff, Michelle Prumo.
As the officer led Small away from his seat, he said to the parents in attendance "Don't stand for this, you're sitting here like cattle, you have questions confront them, they don't want to do it in public." It was at that point the officer forcibly yanked him by the arm.  Small said "Is this America, this is not a CNN political debate, you're managing and filtering the questions."  At that point the officer had pushed Small to the back of the auditorium and pulled out handcuffs.
As Small was led away you can hear member of the audience say "You're asking softball questions."
Small was handcuffed outside the school then taken to a Towson police station for detainment. Small was charged with second degree assault of a police officer, and disruption of a school event, both of which carry $2,500 fines, and the possibility of jail time.
In addition to questions about lowering educational standards, Common Core also raises serious student privacy concerns.  As part of accepting federal Race to the Top funds, Maryland had to implement Common Core and strengthen and enlarge the scope of its statewide longitudinal student database it created when it accepted federal stimulus funds in 2009.
The Maryland Longitudinal Data System is a massive student tracking database that makes student level data available to "parents, students, teachers, local education authorities, community members, unions, researchers, and policy makers."
The database collects information on students beyond their academic life into their work careers.  Combined with regulatory changes at the federal level, the U.S. Dept. of Education can now share that information–without parental consent–to any entity it deems an authorized representative.
The federal government is prohibited from creating a national student database. Through Common Core and Race to the Top, however, they've coerced the states to do it for them.
In June, Lowrey dismissed privacy concerns about Common Core, saying " I just don't know where this is coming from. The Common Core curriculum is just replacing what we have. The student data bases that we have, are the student data bases that we've always had. Parents have to understand that we've always had this data, because we have to make decisions. We have firewalls over firewalls. We're very meticulous about the confidentiality of our students."
However, a February legislative audit of the Maryland State Department o Education found inadequate controls over securing critical firewalls and monitoring network traffic.
Small was not the only one at the meeting who felt school officials were avoiding tough questions about Common Core.  Ann Miller, who recorded the incident, also reported that Dance had screened, omitted and edited questions submitted by parents.
Instead, Dr. Dance added insult to injury by screening, omitting, and editing parents' questions.

Questions from the audience of about 160 people, which consisted of parents, PTA members, teachers, and school administrators, were submitted on cards prior to and during the 1-1/2 hour meeting for the Q&A period which lasted about 40 minutes.

Dr. Dance chose which questions to read or omit, opting for teacher and school administrator or softball questions. But he also altered the wording of the questions themselves.

My submitted question:
"What is the process for parents to review what data has been or will be collected on our kids, where it is stored, how it will be used, and with whom it has or will be shared? What are parents options for opting out of data collection on our kids?"

What Dr. Dance read:
"As a parent, I've heard a lot of information around the state Longitudinal Data system. What is the process to review what data is being collected on students, where is it stored, how will it be used, with whom will it be shared?"

After the question was answered, I called out, "Can parents opt out?", but was ignored.

My submitted question:
"Although Common Core was adopted by MDE three years ago, in exchange for a quarter Billion dollar federal incentive grant through Race To The Top which is conditioned upon adherence to Common Core, parents weren't informed until after its implementation. The MDE has not valued nor requested parental input. Instead, there was no transparency or even the courtesy of notifying parents much less consulting them. No wonder parents are up in arms. You've awakening the Mama Bear. Why haven't parents across the state heard of Common Core until the month of its implementation?"

What Dr. Dance read:
"As a parent, I was a little disappointed that I'm just starting to hear so much information around the Common Core state standard. I want to be informed as most parents across our state. As a parent, how can I learn more information around Common Core?"
Small told the Sun in an interview that he felt that school officials were not allowing the public to express their views about Common Core. "I'm being manhandled and shut down because I asked inconvenient questions. Why won't  they allow an open forum where there can be a debate? We are told to sit there and be lectured to about how great Common Core is."
RELATED ARTICLES
COMMENTS