We've moved! Come join us at
Watchdog Arena
, where you'll continue to find the same quality articles that expose waste, fraud and abuse as well as examine policy issues at all levels of government.
Please visit our new home and follow us on social media:
Facebook
&
Twitter
Sign up as a Citizen Journalist and get involved in Information Activism.
Sign Up for Watchdog Updates!
A video shows a woman, who appears to be Maryland State Senator Joan Carter Conway, a Baltimore City Democrat, slapping the video camera of the former owner of the Senator Theater, Tom Kiefaber, at a public auction today of Kiefaber's former home in northeast Baltimore. One of Carter-Conway's associates also appears to knock Kiefaber's camera to the ground.
Kiefaber posted the video to Youtube.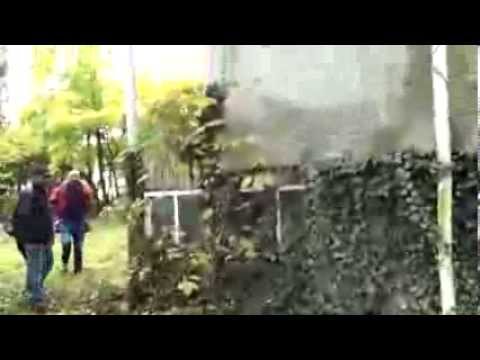 The Senator Theater is a Baltimore landmark. Due to financial troubles Kiefaber closed the theater in March 2009.  The city assumed the mortgage in May 2009, then bought it at auction in July of that year.
Prior to the auction Kiefaber wrote on his Facebook page alleging the city officials deliberately degraded the value of the property:
In 2009 the city first cut the power and water to 501 Orkney knowing the basement would flood and stay that way, ruining the new boiler and eroding the foundation. They then sent a crew out to cut grass AND knock out a key brick porch support which resulted in a partial porch collapse. Years went by. Folks thought I owned it and hassled me about it. No one would discuss the property at the city in any straight-forward manner, even to the residential association.
In August of 2012, Kiefaber was arrested at the Senator after the current operators accused him of trespassing and harassing staff.
UPDATE
Kiefaber posted another edited video  of the incident with additional footage of Carter Conway bidding on the house. A Baltimore City Police officer arrived and after several minutes of requesting he come with her, she handcuffed Kiefaber and detained him "for investigation."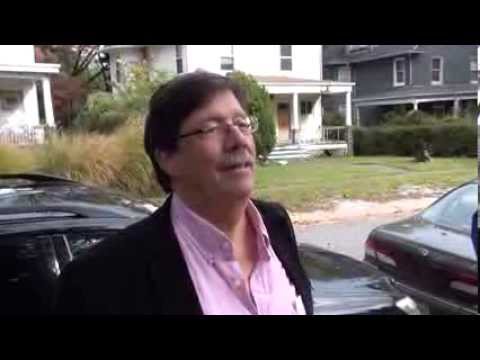 RELATED ARTICLES
COMMENTS