We've moved! Come join us at
Watchdog Arena
, where you'll continue to find the same quality articles that expose waste, fraud and abuse as well as examine policy issues at all levels of government.
Please visit our new home and follow us on social media:
Facebook
&
Twitter
Sign up as a Citizen Journalist and get involved in Information Activism.
Sign Up for Watchdog Updates!
A so-called Republican 'Gang of Eight'  lawmaker got into a pointed exchange with a conservative constituent about his vote to expand Medicaid coverage to nearly half a million Michiganders.
The confrontation occurred at a luncheon in Petoskey, yesterday, between State Senator Howard Walker, R-Traverse City, (pictured above, in the middle) and Petoskey resident and radio talk show host Brian Sommerfield (pictured, left).
Here's the video of that exchange shot by WDW/MI.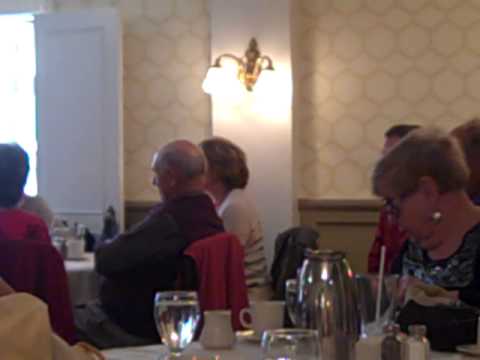 Excerpt of the exchange …
Sommerfield: "One thing that the Republican base has been against is any form of ObamaCare, from the beginning, and to violate the Hastert Rule, again, to get this through … [T]he Emmet County Republican party – the executive committee – voted their disapproval for this and sent you that … This so goes against the base and the people that you stand for … to just totally not only violate it at the base level, but then to violate the Hastert Rule and to have every single Democrat and to pick up a few weak Republicans to get this through, we feel totally violated."
Walker: "Screw you, as far as weak Republicans, dude."
Audience: "What?"
Walker: "I said, screw you, as far as calling me a weak Republican."
Sommerfield: "I am."
Walker: "The heck with you. I stood by my campaign commitment. And I think I did what was right. It's a lot easier saying 'no' than it was saying 'yes' on that. It was a very tough vote."
Sommerfield told Watchdog Wire that he stood by his comments and remains concerned that the senator had jettisoned conservative principles for expediency.
Walker told Sommerfield, afterwards, "Sorry to get emotional on you." But he added, "I resent the reference."
RELATED ARTICLES
COMMENTS