We've moved! Come join us at
Watchdog Arena
, where you'll continue to find the same quality articles that expose waste, fraud and abuse as well as examine policy issues at all levels of government.
Please visit our new home and follow us on social media:
Facebook
&
Twitter
Sign up as a Citizen Journalist and get involved in Information Activism.
Sign Up for Watchdog Updates!
Charlie LeDuff, a Fox 2 reporter known for his offbeat exposés, went mano a mano with a Wayne County squatter.
Lynn Arthur Williams, Jr., on probation for a felonious assault with a deadly weapon, had illegally taken up residence in a single-family Detroit home bought by Sarah Hamilton-Gilmer.
Hamilton-Gilmer planned on a third-party short sale with the house, but Williams wouldn't budge. Police were called; the squatter accused the homeowner of attacking him* with a car; the homeowner denied the accusation but still went to jail. As for Williams? The squatter remained comfortably ensconced in Hamilton-Gilmer's abode.
End of story? Not by a long shot.
Watch what happens when LeDuff turns the tables on Williams.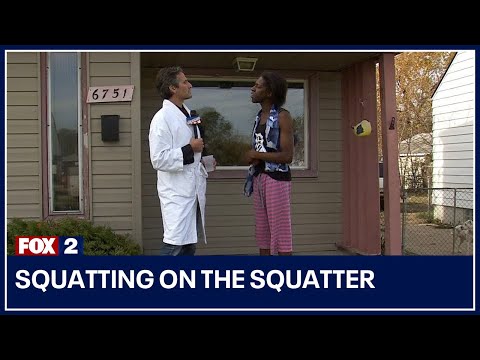 Image: YouTube screenshot
*The Michigan Dept. of Corrections says Williams' gender is male. In the video, Williams describes himself as a woman.
RELATED ARTICLES
COMMENTS