We've moved! Come join us at
Watchdog Arena
, where you'll continue to find the same quality articles that expose waste, fraud and abuse as well as examine policy issues at all levels of government.
Please visit our new home and follow us on social media:
Facebook
&
Twitter
Sign up as a Citizen Journalist and get involved in Information Activism.
Sign Up for Watchdog Updates!
The "war on drugs." Let's count the ways in which it has been neither effective nor helpful. That was Thursday night's message as an Austin audience viewed America's Longest War, a Reason Foundation-produced movie highlighting unintended consequences created by the 40-year war. The screening, hosted by America's Future Foundation, was followed by a discussion featuring Jacob Sullum, a senior editor at Reason magazine.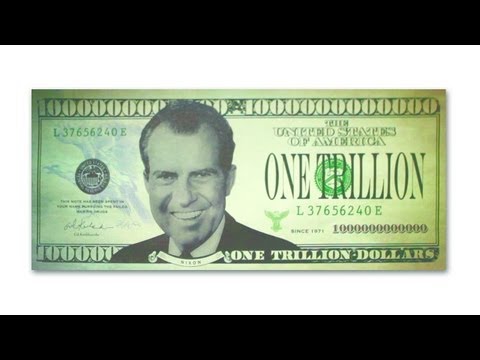 Drug prohibition has brought no decline in drug use. Substances deemed "illegal" are available as ever,  sometimes at cheaper prices than in the past.
President Richard Nixon's 1971 declaration of war kicked off the effort that continues today. Nixon's fight to end drug abuse, what he called "public enemy number one in the United States," included the 1973 creation of the Drug Enforcement Administration. Were his actions based on real concern over public health or a ploy to distract and discredit his detractors – specifically, young Americans involved with the anti-war and/or civil rights movements?
And though Jimmy Carter at a point supported marijuana decriminalization, new drug-oriented concerns overrode 70s tolerance and instead ushered in the 80s "just say no" mindset which prompted a long-lasting drug war expansion that is only in recent years being formidably challenged.
And despite Barack Obama once promising prosecutorial restraint with regard to medical marijuana cases, a June 2013 report issued by California NORML says "153 medical marijuana cases have been brought in the 4 ¼ years of the Obama administration, nearly as many as under the 8 years of the Bush administration (163)."
Drug war costs can be measured in a number of ways. First, this effort has consumed more than $1 trillion taxpayer dollars. The expense to house non-violent drug offenders for years, even decades, continues although Texas is one state showing positive movement in this area.
Despite the United States only constituting 5 percent of the global population, it houses 25 percent of the world's inmates, a statistic primarily driven by non-violent drug offenses. Even more unfortunate is that our worldwide chart-topping incarceration rates placing these offenders in violent prison environments put them at greater risk for future criminal activity.
For several decades, Texas participated in the prison-building boom, but in response to both costs and recidivism cycles, the state is making important reforms as detailed by Grover G. Norquist and Patrick Gleason in this September 2013 Reuters op-ed:
These unjust, even nonsensical, penalties now in place at the state and federal level disproportionately harm minority households and communities. Though Democratic pundits and officials push the narrative that Republicans are the party of rich white people, when it comes to finding solutions to fixing our broken criminal justice system, it has been Republicans in the states who are leading the way.

Consider Texas, where the smart-on-crime policy reform movement began in 2003, when the state's Republican legislators passed a law mandating that all non-dealer drug offenders convicted for possession of less than a gram be sentenced to probation instead of jail time.

The Texas prison system, the nation's largest, was then in a tough spot in 2007. That year, the Texas Legislative Budget Board had projected that the state would need more than 17,000 new prison beds by 2012. In response, state legislators passed a $241 million justice reinvestment package that expanded drug courts, intermediate sanctions and other alternatives to incarceration for non-violent offenders. These reforms allowed the state to avoid the projected expansion, saving Texas taxpayers $2 billion.

Since passing these cost-saving reforms, Texas has seen its incarceration and crime rates each decline more than 10 percent. The Lone Star State now has its lowest prison population in five years, and the lowest crime rate since 1968. Not only was the state able to avoid the new construction costs, it actually closed a prison in 2011 — the first prison closure in Texas history.

In fact, Right on Crime, a national campaign that seeks to take the Texas criminal justice reform model nationwide, is run out of Austin. Recognizing the success of smart-on-crime reforms in Texas, other states have now followed its lead.
Escalations not just in costs, but also in response tactics are seen as the number of SWAT team raids has grown "from a few hundred annually in the 1970′s to more than 50,000 per year by 2005" according to Radley Balko, author of Rise of the Warrior Cop. With non-violent crimes often the focus, Balko attributes this new wave of force to the war on drugs, the national overreaction to 9/11 along with the creation and massive funding behind the Department of Homeland Security.
Costs also soar with drug prohibition no longer limited to a domestic issue as the "war" has spawned an international effort and dispatched Americans across the globe ostensibly under the guise of combating drug abuse on our shores.
Human costs are also in evidence both as families are torn apart due to senseless yet mandatory minimum sentencing requirements and with death count reports including more than 60,000 people reportedly murdered in Mexico during the past six years.
Other interesting points included in Thursday's post-screening discussion included:
Portugal's drug policy of harm reduction over criminalizing individual behavior offers a potential model for other countries including the U.S.
Cartels have an incentive to keep the black market intact.
Violence comes from the black market, not the drugs themselves. The same held true during alcohol prohibition.
With legalization, underage use of marijuana is likely to increase in Colorado and Washington. That said, a "prohibition for all" argument for denying access to everyone strictly because of concerns over controlling minors' access is counterproductive.
Every concern raised against illegal drugs can be raised against alcohol.
Legalization and decriminalization – especially with marijuana – is at a turning point. It's on a trajectory similar to that of gay marriage.
This is an important states' rights issue. Federal drug policy will follow state policies. The states voting for marijuana freedom were also the first to buck alcohol prohibition.
If marijuana freedom states function without big disasters, it will set in motion other states to follow suit.
If not a big deal to use a drug like marijuana, why is it problematic to supply it?
As our population comprises more people with marijuana experience (people who have used with no ill effects or addiction issues), more tolerance and acceptance will follow.
Since for many it's "legalizing our own habits," marijuana legalization is ceasing to be a fringe issue.
It often seems more about waging a war on people, not the drugs themselves. Perhaps the morality of locking people in cages should have a higher threshold.
Drug prohibition will likely be an issue before the 84th Texas Legislature when it convenes January 2015. Meanwhile, other discussions continue with events like the Texas Drug Policy Conference, a two-day event to create new dialogues about policy reform, public health disparities and criminal justice issues, held last week in Dallas. This event was sponsored by Mothers Against Teen Violence.
A Marijuana Policy Project poll released in October 2013 found a strong majority of Texas voters (58%) support making marijuana legal for adults and regulating it like alcohol. Only 38% said they were opposed.
Categories:
Courts & Law
,
Government Transparency
,
Must Read
,
News
,
Opinion
,
Policy
,
Politics
,
Regulation
,
Video
Tags:
84th Texas Legislative Session
,
America's Future Foundation
,
America's Longest War
,
Barack Obama
,
drug prohibition
,
drug war
,
government
,
health concerns
,
Jacob Sullum
,
marijuana
,
marijuana freedom
,
Mothers Against Teen Violence
,
Reason Foundation
,
Right on Crime
,
taxpayer
,
Texas
,
Texas Drug Policy Conference
,
War On Drugs
RELATED ARTICLES
COMMENTS