We've moved! Come join us at
Watchdog Arena
, where you'll continue to find the same quality articles that expose waste, fraud and abuse as well as examine policy issues at all levels of government.
Please visit our new home and follow us on social media:
Facebook
&
Twitter
Sign up as a Citizen Journalist and get involved in Information Activism.
Sign Up for Watchdog Updates!
The video below shows a statement made by yours truly at the Sunset Commission hearing on June 25. Texas wasted little time in proving it true.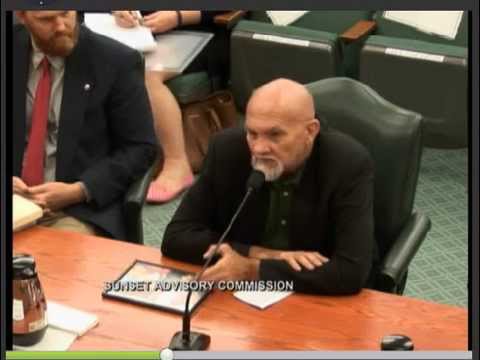 The Office of Consumer Affairs (OCA) is the Department of Family and Protective Services (DFPS ) internal ombudsman office that is charged with the job of making sure department employees follow policies and procedures. The Health and Human Services Commission (HHSC) Office of Inspector General (OIG) conducts the same function within HHSC along with reviewing criminal activities of both agencies. Neither agency falls under Texas Criminal Procedure Art. §2.12.
Many may recall the Cook family's Sunset testimony. During which, Chair Senator Jane Nelson indicated that if  proper protocol was followed but failed to resolve the issue then it became the duty of the legislature to fix the system.
After the hearing, Angel Cook met with both the OCA and OIG representatives. On Oct 2, 2014 the Cook children were released from the control of CPS after which Angel Cook released this statement.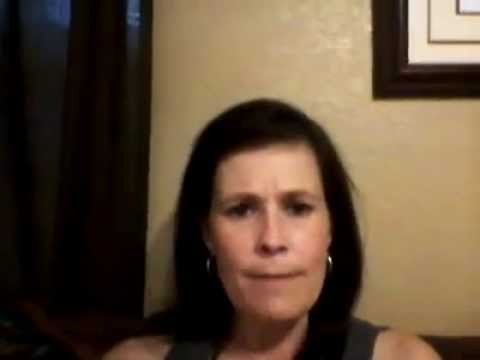 It became quite clear that the promises of accountability made on June 25 were not adhered to. Neither the OIG or OCA found any wrong doing by the agency. How does this happen when the Cooks have so much evidence against them? The simple answer is the system is designed to fail.
On Thursday, Oct 9th, the agency posted the new Office of Consumer Affairs Handbook. While rather short it provided answers.
It appears that once a court makes a ruling on a case, OCA reviews are nullified. This means a caseworker can present lies, commit perjury, and fabricate evidence. If a bad court decision is the result the OCA can look the other way. How is this possible? Let's look at the accountability timeline.
During the 1996-1997 Sunset review, Texas had the ability to void a caseworker's immunity by adding subtitle (c) to Texas Human Resource Code §40.061 which reads:
(c) This section does not provide immunity to a department employee who, in a suit affecting the parent-child relationship in which child abuse is alleged or that arises out of a child abuse investigation, in a criminal prosecution for an offense in which child abuse is an element, or in the preparation of the suit or prosecution:

(1) commits or attempts to commit perjury;

(2) fabricates or attempts to fabricate evidence;

(3) knowingly conceals or intentionally withholds information that would establish that a person alleged to have committed child abuse did not commit child abuse; or

(4) violates state or federal law in the investigation or prosecution of the suit.
In 1999, the burden of proof to attain a "Reason to Believe" in a case was raised from "some credible evidence" to "preponderance of the evidence." This preponderance threshold along with Administrative Reviews of Investigation Findings (ARIF), Ombudsman reviews, and due process through the State Office of Administrative Hearings (SOAH), were to address the concern that cases could erroneously remain in the central registry and thus unjustly affect a person's future. All of which were addressed in the same Sunset cycle. And it appeared to work at first because federal adoption incentives dropped by 83 percent from 1999 to 2000.
But it appears  this was bypassed and effectively nullified in 2002 when Texas Administrative Code 40 TAC §702.841(b) was written.
(b) An Ombudsman Office Review is not available if PRS determines that a court of competent jurisdiction has issued an order that is legally consistent with the PRS finding on the allegation of abuse, neglect, or exploitation for which the Review was requested.
We saw adoption incentives again start to rise in 2006 after SB-6 stripped many of the family protections out of statutes in 2005. Texas now leads the nation in adoption incentives a full 47 percent higher than second place Florida and 142 times that of last place Massachusetts. Between 1998 and 2013, Texas has collected $63,592,654; Florida: $43,192,496; Massachusetts: $447,126. Massachusetts ranks #1 in child welfare services while Texas is #43. So it appears Texas would rather sell our children instead of provide services for them. Adoption Incentives gathered from here. State Rankings at Annie E. Casey Foundation released its 2014 Kids Count data book.
While we thought we were going to see some positive results from the House Select Committee on Child Protection, we didn't.  The chair simply dominated the hearings demonstrating (in many ways) how our child protection system became so flawed. We did appreciate the opportunity to gain better insight into the system and look forward to the committee's report to the Speaker of the House. The problems with legislative interference are demonstrated here.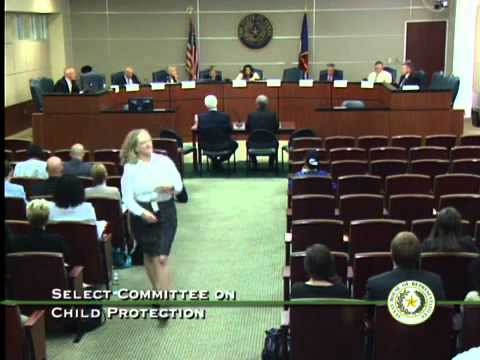 Both veterans and advocates alike were offended and did not appreciate Chairwoman Dawnna Dukes' rant toward PTSD in veterans, when it is far more common in parents and children dealing with CPS. In addition, children also often develop Reactive Detachment disorder. It was very clear that the commissioner was looking for a particular skill set.
Where do we go from here?
We must start preparing for the next round of Sunset which is when the HHSC recommendations are presented. This includes the OIG. The staff report was released last week with the planned recommendations, and  it should be compared to the self evaluation presented in September 2013.  As we learned with the DFPS review, the Sunset staff did not necessarily follow the agencies recommendations. Written testimony is requested to be presented by October 17th to make it into new issues. Next public hearing is set for November 12-13, 2014.
Texans need to step up and let it be known that accountability is key.
RELATED ARTICLES
COMMENTS